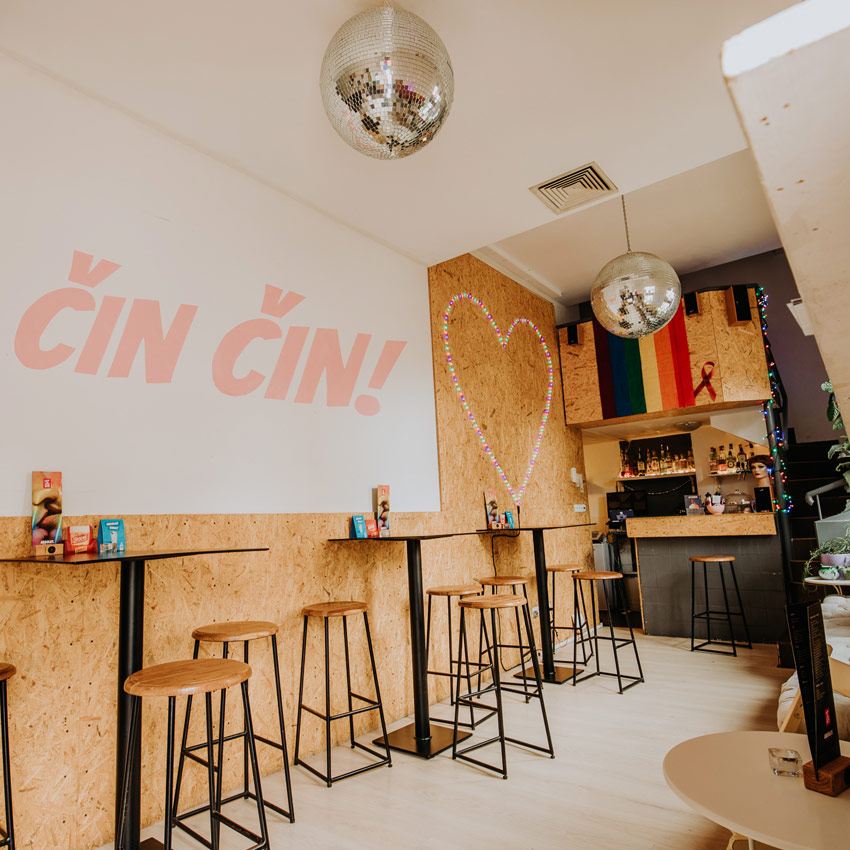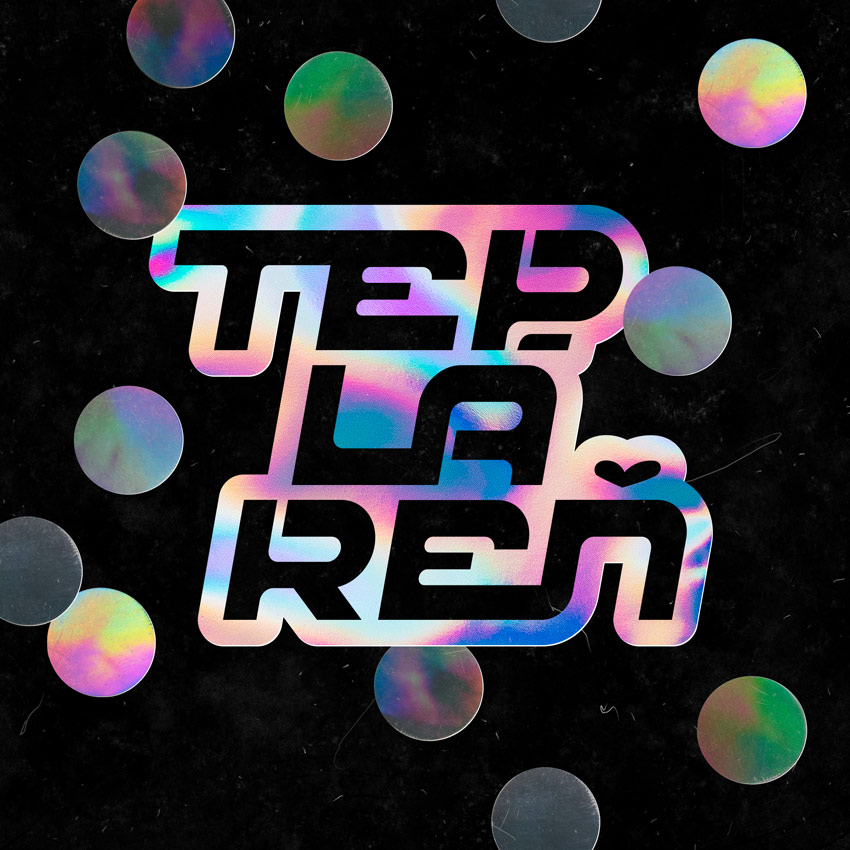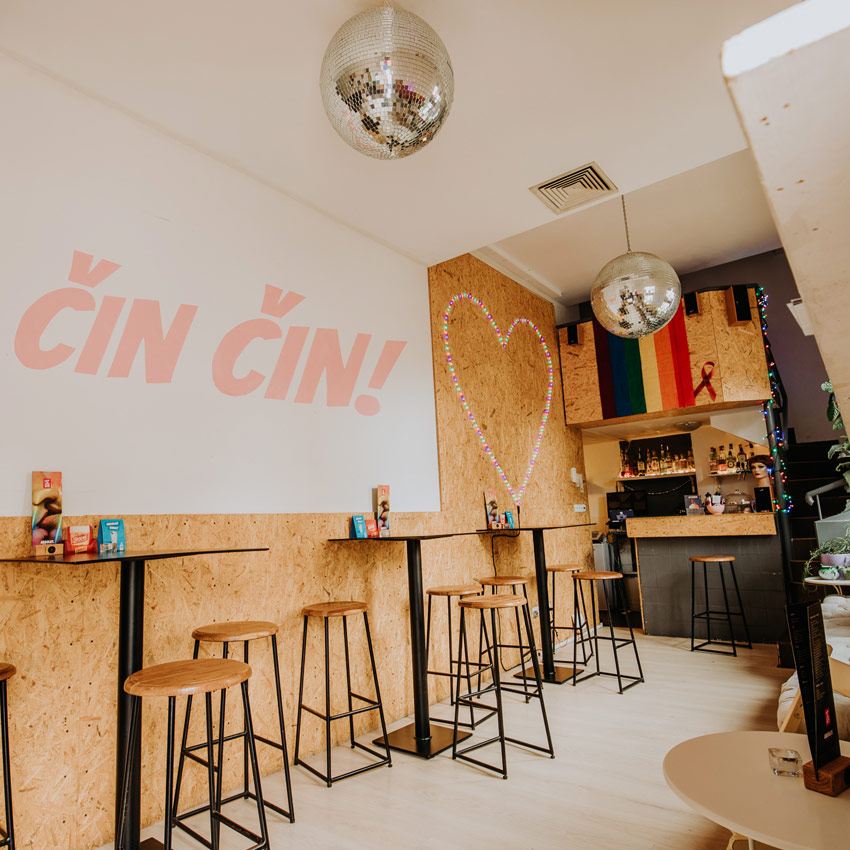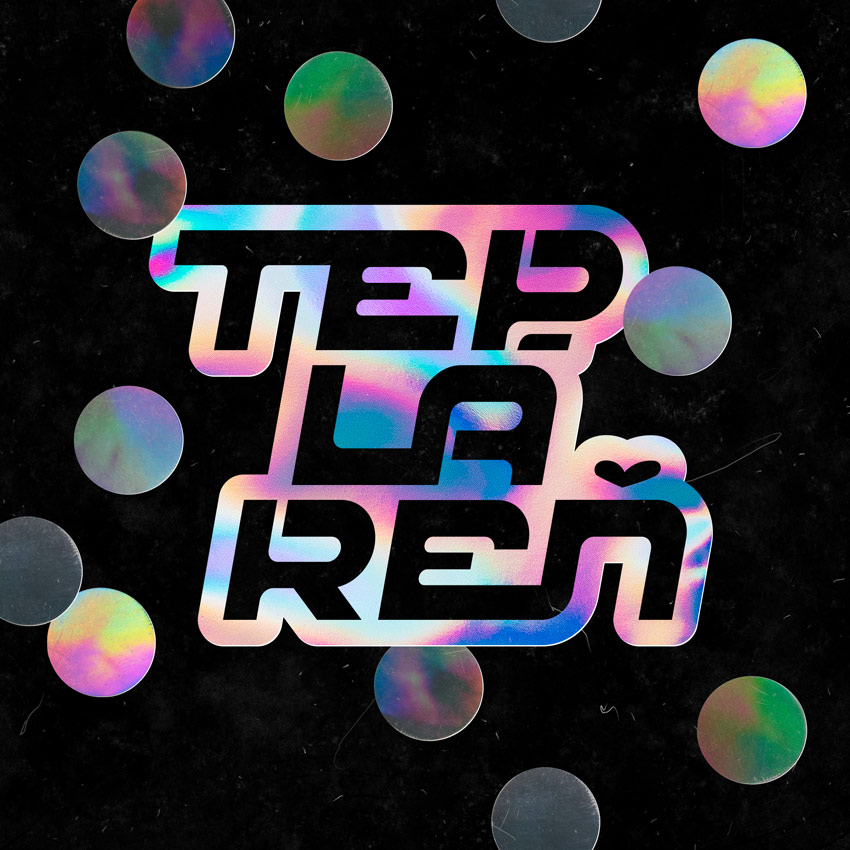 Tepláreň is a space where each and every one of us is equal. A space where we are free to live authentically, free to be the person we truly are. In Tepláreň, personal freedom goes hand in hand with respect and regard for others. It is not bias, but empathy or respectful curiosity that sets the main tone of our communication. At Tepláreň, one's uniqueness is a source of inspiration and strength. We value diversity for it is a chance to grow and prepare for life's challenges. Tepláreň is a safe place to unwind or recharge. It is community – it is open arms. Tepláreň is a home.
Tepláreň started in 2012 as a party. It was held in a number of clubs in Bratislava and multiple events were also held in Košice, Banská Bystrica, and Žilina. Later, in 2015, a bar with the same name was established on Zámocká Street in Bratislava. In the wake of the 2022 terrorist attack, we have transformed the bar into a community space. Our focus here is providing education on the subject of LGBTI+ issues and community building. Among other things, we are hosting a series of discussions called Tepláreň Live, as well as the popular Tep La Ren Cabaret. Moreover, the Tepláreň party continues to exist and has currently found a home at Šafko club.
The terrorist attack on Tepláreň
Shock
The first messages sent shivers down our spines: Are you okay? Were you at Tepláreň? Many of us received a similar text message from friends and families at around seven o'clock on the evening of October 12, 2022. The media began to report on the shooting on Zámocká Street. Terrified, we hoped that the shooting had not taken place in Tepláreň.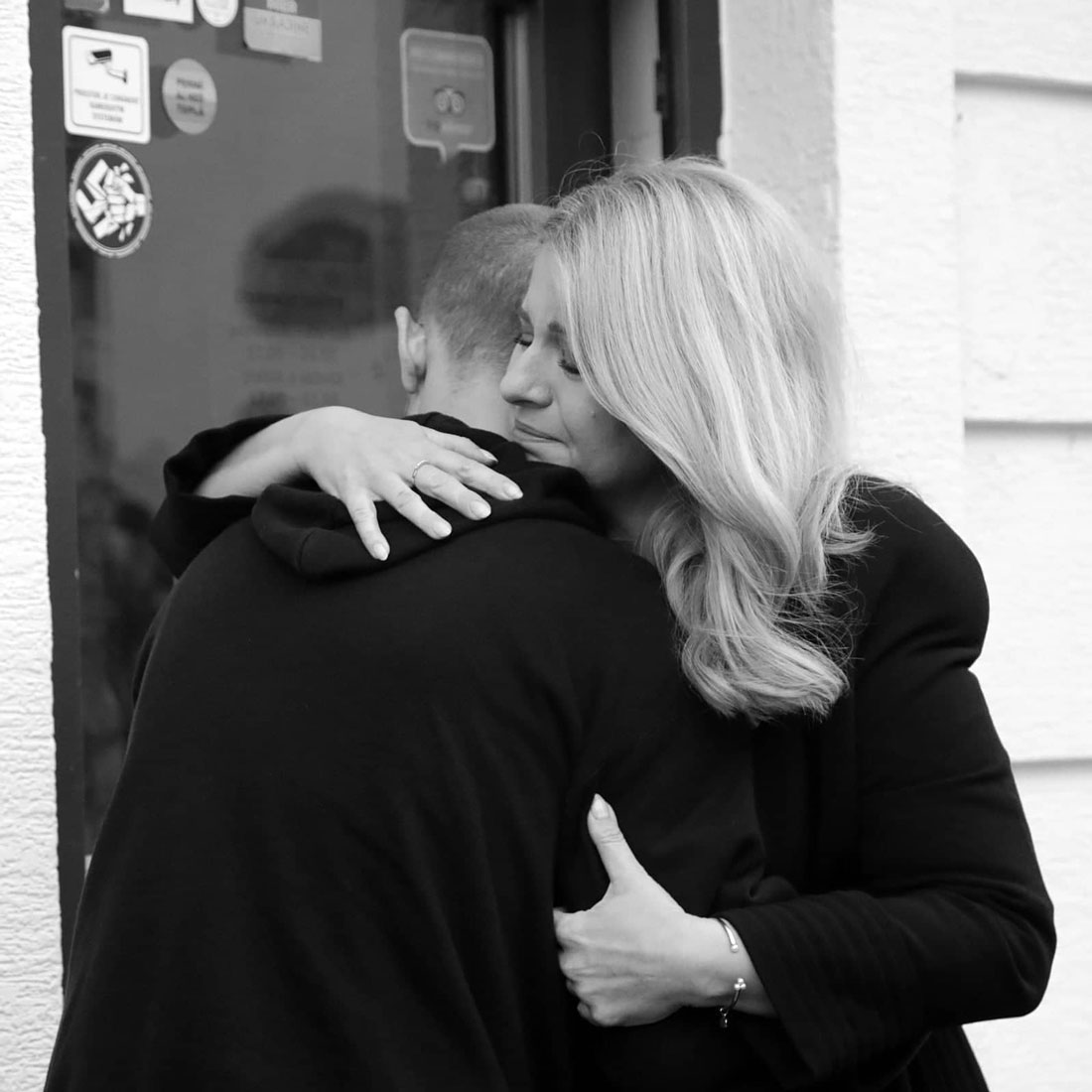 Manifesto 
The opposite was true. Early reports spoke of two victims, one injured person, and the killer being on the loose. People speculated as to what might have been the cause of the shooting. Soon a disturbing manifesto began to circulate on social media: in a series of Twitter posts, a young maniac has made no secret of his hatred towards the Jewish community, the government and LGBTI+ people. What's more, he went on to post that he had no regrets about what he had done.
Execution
After the police managed to get a hold of the security camera footage from across the street from Tepláreň, it became evident that a hate crime and an act of terrorism had taken place on Zámocká Street. The killer, wearing a black windbreaker and a cap, stood in the dark in an alcove in front of the neighboring restaurant Nervosa and watched the entrance to Tepláreň for over half an hour. He watched our friends Matúš, Juraj and Radka as they sat on a bench below this window. He might have been waiting for more victims, though at one point he leaned over, pointed his gun, and started shooting. Juraj and Matúš died on the spot, Radka managed to crawl inside after being shot in the leg, which saved her life.
Search
The killer fled the scene. The police had intensively searched for him all night. Would the attack continue? Could the killer have had accomplices or was he a lone wolf? We heard the sound of police helicopters flying over the apartment blocks. We feared what would happen next.
Safety
On the morning of 13 October, still recovering from the initial shock, a terrifying reality dawned upon us. A terrorist had taken the lives of our loved ones solely because of who they were born as, but he had also taken away our sense of safety since Tepláreň served as refuge for many. The police have reported that they have found the gunman's dead body. It was indeed the author of the horrific Twitter manifesto, he acted alone and committed suicide.
Solidarity
The pain he inflicted upon us was excruciating. The fear he sowed was immense. We feared that as the LGBTI+ community, we would be left to face this alone. The very next day proved that there were many good-hearted people in Slovakia; people who understood the gravity of the situation and showed their support. President Zuzana Čaputová, whose motherly gesture we will never forget, gave us strength. Two days after the attack, more than 15 000 people marched against hatred. Other events were held both in Slovakia and abroad to honor the memory of Juraj and Matúš. That solidarity lifted us up hurting and bruised from the cold pavement and helped us through the most difficult moments.
Tepláreň
We were relieved that Radka had survived the attack and was recovering from her injuries at a hospital. However, the terrorist attack made it quite clear that as LGBTI+ people, we are not safe in Slovakia, and that this is what the daily smear campaign against us leads to. In an effort to extinguish the flames of hatred, the Ide nám o život initiative, the Slovenská Tepláreň festival and many other projects were started aiming to draw attention to the dire situation, to force the government and the parliament to act and to help create safe spaces everywhere in Slovakia. However, with the deaths of Juraj and Matúš, some of what is important about Tepláreň has also died. We have decided not to carry on as a bar. Right now we are trying to continue raising awareness and organize community events so that love and truth will prevail over lies and hatred.
Juraj and Matúš, we miss you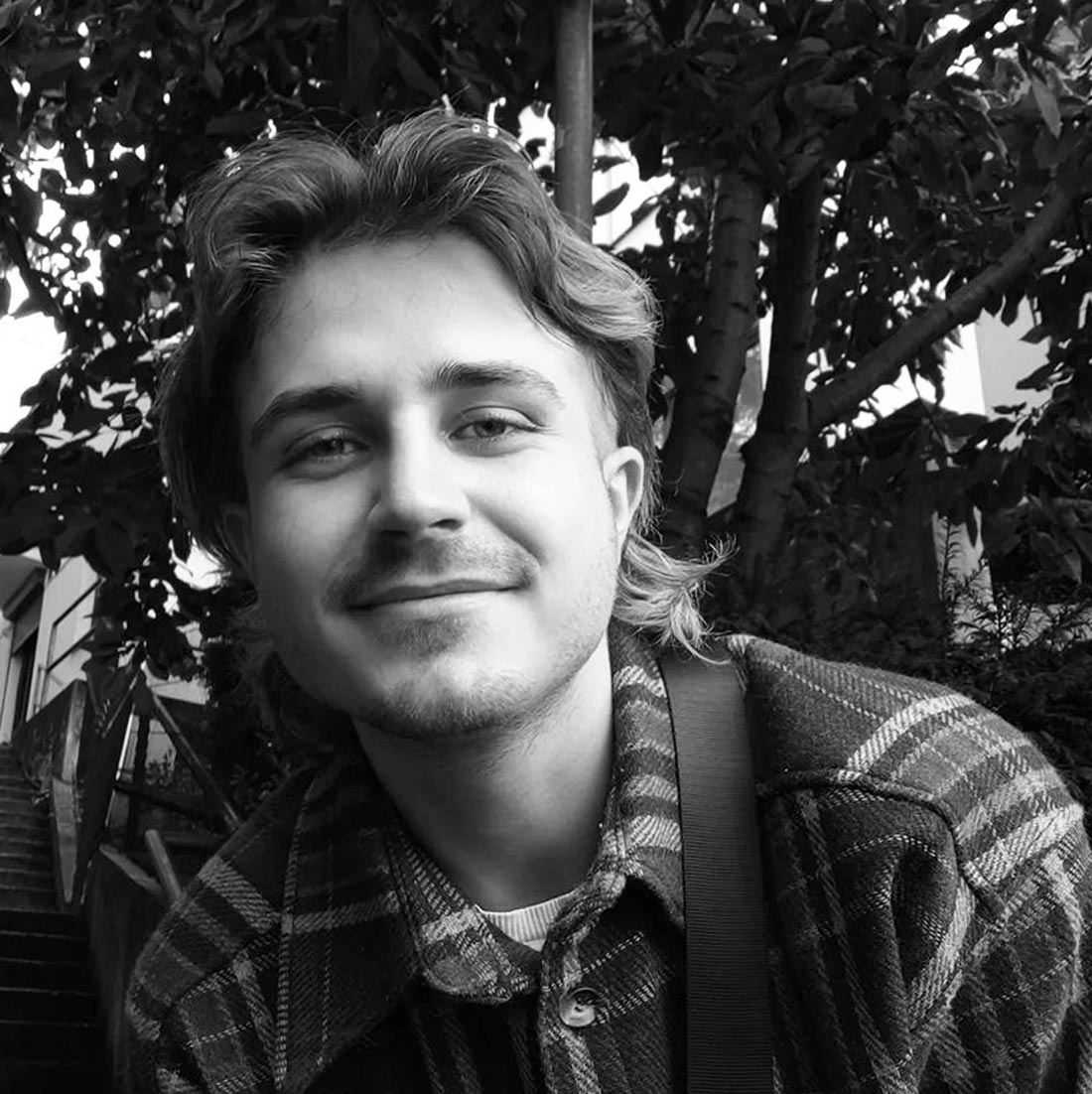 you were our non-binary icon. You made us feel special simply by the way you knew how to listen to us. You always made us laugh. You ordered food for everyone, despite the fact that you were often hungry yourself, no question about it. You briefly studied in Denmark before returning to Slovakia and finding a job at H&M, where you were responsible for the store's visual design. You were considering moving to Prague, but because of us and the closeness to your family, you stayed. You loved fashion, it's enough just to look at the photos of the outfits you posted on your instagram profile @georg.ev. One day you wore a skirt, the next day you wore trousers. You didn't care how anyone was going to label you. You stayed true to your own identity. And above all, to your freedom. You were a great dancer, you loved music. You lost your life on a bench outside Tepláreň, where you made our lives better by singing Whitney Houston. You were awfully cool, and we will never forget your flirty smile. Hate speech didn't phase you. If a car drove by Tepláreň and someone yelled "Hey faggots!" you weren't intimidated and yelled: "Hey, straight guys!" back with a swagger. The people you loved, you loved with all your heart, and you made it known at every possible opportunity. You did all of this with such an ease that it made us feel like there was no other way to live.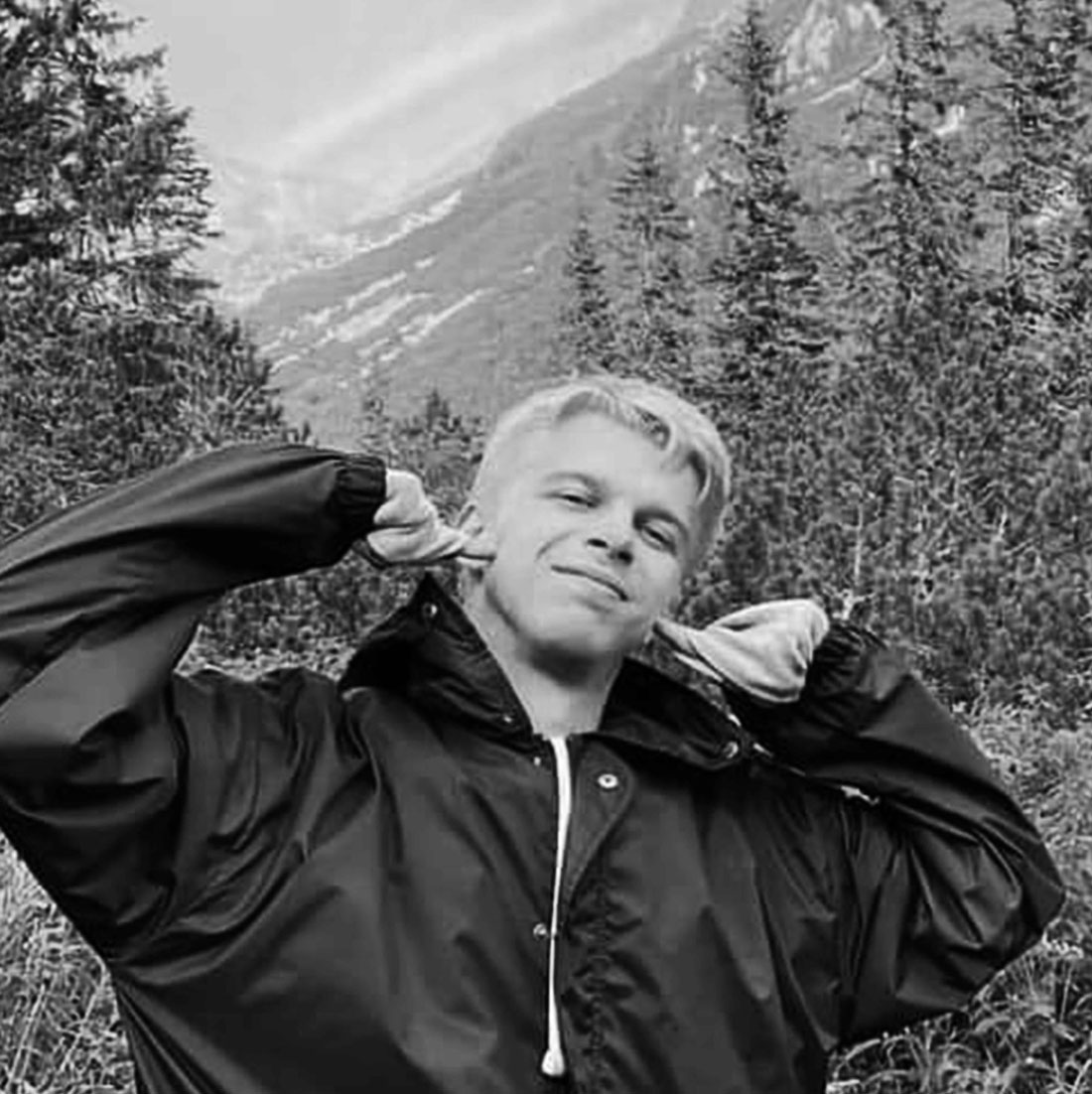 you were our Tiger King. You were from Vrakuňa and you were bisexual. However, the main thing people noticed about you was your immense energy, your boldness and openness. In Tepláreň, you were also close to our legend Zdena, the mannequin head that decorates the bar. You used to bring her accessories, hats, and glasses from thrift stores. Thanks to you, Zdena was frequently sporting a new look. But you were particularly thoughtful when it came to the people around you, regularly treating us to sweets from a store called Tiger, where you worked. That's not the only reason we nicknamed you Tiger King, you also resembled the protagonist from the Netflix documentary. You wore similar pearly necklaces, unbuttoned shirts, with your chest exposed. You studied Chinese, but you were planning on moving to Spain, dreaming of a sunny beach. You enjoyed sinology, though you could rarely sit still reading books. You were still trying to slowly piece together your own idea of life. You started writing your bachelor's thesis while working a part-time job in Tepláreň. You were meticulous and could always be relied on. We remember the passion you had when you talked about topics that interested you. The road to the point was a winding one, but it was worth it. You used to say that we were your family. The more we got to know you, the more we realized that we were in the presence of a genuinely wonderful person whose joy was hard-earned, which made it all the more radiant.
You both had wonderful charisma
You didn't wish for anything special, only to be accepted and live a fulfilling life. Every room you walked into was suddenly filled with your energy and you were always genuinely interested in how we were doing. Both of you were extroverted and outgoing, you liked anime, and you used to draw as well. You didn't take disapproving looks and heckling to the heart. Your love and joy was the reason we could call Tepláreň our second home. We miss you so much. We would love to see you walk in the door and have your smile brighten our day.
Let's end the hatred in Slovakia
As shocked as we were by the murder of Juraj and Matúš, we have long feared a similar act in Slovakia. A climate of hatred has been brewing in Slovakia for years. Many politicians have long been making LGBTI+ people the public enemy. What's more, they even boast about homophobia and transphobia. "You'd be better off if they hung a millstone around your neck and dumped you into the water," was a statement spoken in our parliament about gays and lesbians. The MP who made the statement has suffered no consequences and is still a member of the National Council.
Already in 2013, a hate campaign against LGBTI+ people began, calling us a 'culture of death'.
Even after the deaths of Juraj and Matúš, many politicians continued to incite against LGBTI+ people, not even the bloodshed was enough to stop them. It was terrifying to see how our lawmakers reacted to a resolution of the European Parliament, which by a clear majority called on them to better protect LGBTI+ people from hate crimes. 87 MPs in our Parliament have passed their own resolution which rejects the European Parliament's message that our country should consider the safety and dignity of its own citizens.
The Church and misinformation
A number of church leaders have also spread hatred. It all started back in 2013 when LGBTI+ people were referred to as a "culture of death". Pastoral letters warning against gender equality and same-sex marriage were read in churches. A painful blow to LGBTI+ people was also the 2015 so-called pro-family referendum, which was nothing but an attempt to further stifle queer people's lives. Many lies were brought into the public discourse by the campaign, dividing the society. Since then, acceptance of LGBTI+ people has grown at a very slow pace.
In 2022, LGBTI+ people were the second most common target of disinformation.
Disinformation websites continue to significantly contribute to this, with one in two Slovaks believing them, according to surveys. LGBTI+ people have long been among the most frequent targets of the disinformation scene, which overwhelms social networks with conspiracies, hoaxes, and misleading claims. These sites are a poisoned well that is breaking apart both mutual trust and Slovak families. Although LGBTI+ people are looked down upon by many, according to a recent survey by the Inakosť Initiative, as many as 53% of citizens do not personally know any gay or lesbian people.
At the tail end of the Union
Our society is at the tail end of the European Union in terms of its acceptance of queer people. According to a 2019 survey by the Institute for Public Affairs, 28 per cent of teenagers were opposed to having an LGBTI+ person in their neighborhood. According to Eurobarometer, on the other hand, only 31 percent of Slovaks answered positively when asked whether gay, lesbian, and bisexual people should have the same rights as the majority. This was the lowest percentage of all Union countries. Bratislava is one of the few European capitals today with no community center for queer people.
59% of Slovaks surveyed in 2019 stated that queer people should not have the same rights as the majority.
Attacks
Queer people in our country have faced violence even before the terrorist attack. A year prior to the murders of Juraj and Matúš, a group of gay friends were attacked by delinquents near Tepláreň because one of them had his nails painted. In the days after the terrorist attack, other cases of violence were observed. In Nitra, two gay men were assaulted for sharing a kiss on a bench. In a Bratislava restaurant a couple was harassed for a kiss over dinner, and a woman was attacked on a train for wearing a rainbow-colored ribbon. Many other assaults have not even been reported in our country for fear of a backlash from others. Nevertheless, the simple fact remains – as surveys by the Inakosť Initiative have confirmed time and again – that most of us do not feel safe in Slovakia.
Life partnerships
Unlike most European countries, Slovakia still does not legally recognize the existence of same-sex couples. In 2014, the parliament has even added a clause to the constitution stating that marriage is a unique union between a man and a woman. While the current state of affairs causes queer couples difficulties on a daily basis, they are particularly at risk in critical situations when one of them becomes seriously ill or even dies.
In 2022, 53% of Slovaks surveyed claimed not to know any gay or lesbian person.
Transgender people
Transgender people are in an even more dire predicament. Necessary regulation and standards of medical care have been lacking for years. In order to change one's official documents, some registry offices even required a certificate of sterilization. The lack of accessible health care for transgender people was also a major problem. The Ministry of Health's guideline to facilitate medical transition (gender reassignment) became a political issue. Individuals devoid of the necessary qualifications have interfered. A bill on the birth number, which aims to hinder legal transition, has caused consternation, with a near-constitutional majority voting in favor of it in the first reading. While the life conditions for LGBTI+ people in Slovakia are not good, we are not giving up and we are fighting for a dignified life. This is our home, and we believe that Slovakia has the potential to become a kind country.